Iran Press WatchDocumenting the Persecution of the Bahai Community in Iran
Sahba Farnoush Sentenced to Sixteen Years in Prison
January 12, 2020 , editor , Leave a comment
Source: www.hra-news.org
Translation by Iran Press Watch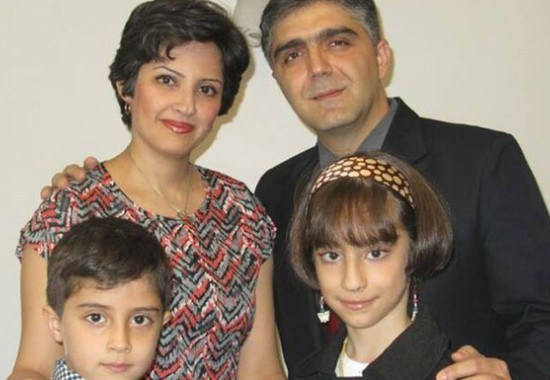 HRANA News Agency – Baha'i resident Sahba Farnoush was sentenced to sixteen years in prison by Judge Iman Afshari, the head of Branch 4 of the Tehran Revolutionary Court. Mr. Farnoush was notified of the sentence in recent days. He was arrested by the Ministry of Intelligence in November 2016 and later released on bail until the completion of proceedings.
On November 15, 2015, agents of Ministry of Intelligence raided Mr. Farnoush's home in Tehran. They broke down the door, searched the entire premises, and seized a number of personal belongings, including his laptop and cellphone. They then arrested Mr. Farnoush and had him transferred to Evin prison. After more than four weeks, Mr. Farnoush was finally released from Evin Prison on December 23, 2015, on a temporary bail of $66,000.
Sahba Farnoush is approximately 45 years old, is married and has two children.
It is noteworthy that on that same Sunday morning, November 15, 2015, at least fifteen other Baha'i citizens were arrested by security forces in Tehran, Isfahan and Mashhad.
This is not the first time this family has experienced harassment by Iranian authorities. Thirty-nine years ago, on October 31, 1980 Hashim Farnoush, the father of Sahba Farnoush, was arrested on charges of membership in the Baha'i community of Karaj and executed by firing squad at Evin Prison on June 22, 1981. Mr. Farnoush's properties were confiscated at the same time. Sahba Farnoush was 5 years old at the time.
Baha'i citizens in Iran are denied freedom of religious beliefs, a systematic exclusion, despite Article 18 of the Universal Declaration of Human Rights and Article 18 of the International Covenant on Civil and Political Rights, which state that everyone has the right to freedom of religion and religious conversion based on conviction, and the freedom to express it individually or collectively and in public or in private.
According to unofficial sources in Iran, there are more than 300,000 Baha'is in the country. The Iranian Constitution recognizes only the religions of Islam, Christianity, Judaism, and Zoroastrianism. It does not recognize the Baha'i Faith, which has been used to justify many the systematic violation of the rights of Baha'i Citizens under the current regime."
My deepest gratitude to Iran Press for shining the light on the acts of injustice and violations of human rights in Iran.
Keyvan